Traveling Day Camp
Luther Road
Luther Road Traveling Day Camp is a Sunday-Friday program where the benefits of camp at Lutheran Hills, Lutherwald, and Lake Luther come right to the local church. The program includes fun, worship, games, Bible study, fellowship, sharing, and recreation. Luther Road Day Camp is intended for 25-50 youth entering grades 1-6.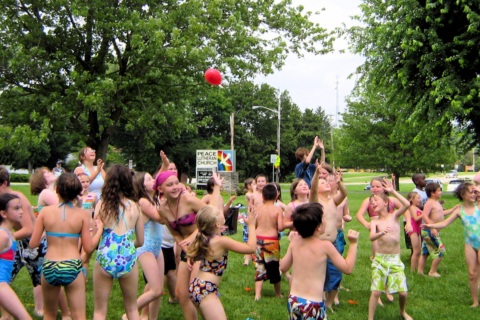 Luther Road is staffed by 5 trained college-aged counselors under the direction of Pastor Steve Flynn who work with a local coordinator and volunteers from your congregation. The program is designed to give children a Christian camping experience without them having to stay overnight away from home.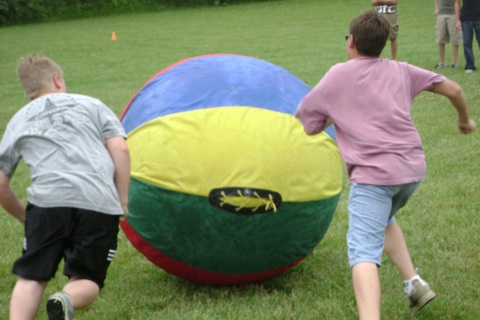 Luther Road is a unique blend of outdoor ministry and congregational ministry. The camp staff bring their bring their enthusiasm, curriculum, schedule, and leadership abilities, and they serve as positive Christian role models. Local volunteers bring their gifts and a knowledge of the local church needs and community resources.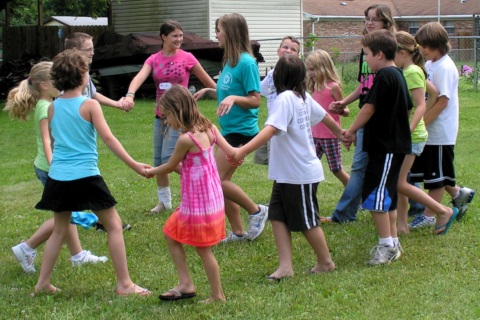 Day Camp Is . . .
Relational - LR staff will provide a counselor-youth ratio of 1:10 or less, in addition to church volunteers.
Renewal - The experience is renewing for the volunteers, as well as for youth participants. Day Camp can also revitalize a VBS or Sunday School program with renewed energy and ideas.
Outreach - The week can be an outreach to the local community, as well as the congregation. It can also be an ecumenical experience with other churches.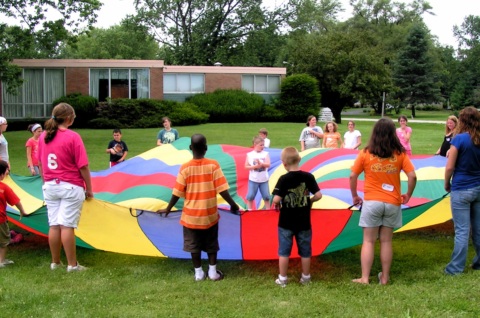 Why Day Camp?
The purpose of the LR Day Camp is to provide the local church with a quality Christian camp experience in the local community. While we hope to get youth interested in LOM camps, our bigger concern is to get them excited about the local congregation.
The strength is the LR camp staff. They are caring, committed young people who are trained to lead Bible studies, worship, singing, recreation, crafts, and the intangible we call "dynamic Christian community."
The uniqueness of the LR Day Camp is flexibility. The Luther Road staff work with each church to design a program to specifically meet the needs of their congregation.
2018 Participating Congregations
Bethlehem Lutheran Church, Chesterton IN
Calvary Lutheran Church, Cromwell IN
Cross of Grace Lutheran Church, New Palestine IN
Faith Lutheran Church, Ft Wayne IN
Holy Trinity Lutheran Church, Muncie IN
Peace Lutheran Church, Connersville IN
St. Luke's United Lutheran Church, Michigan City IN
St. Mark's Lutheran Church, Ft Wayne IN
Trinity Lutheran Church, Valparaiso IN
Want to host a program?
Congregations can begin reserving weeks for summer 2019 on Jan 1 2019.
Available 2019 weeks
Jun 23-28, Jun 30-Jul 3, Jul 7-12, Jul 21-26, Jul 28-Aug 2
Contact:
Pastor Steve Flynn / (260) 667-7750

Lake Luther
5215 N 450 W
Angola, IN 46703
(260) 667-7750

Lutheran Hills
6371 Bear Creek Rd.
Morgantown IN 46160
(812) 988-2519

Lutherwald
2065 W. State Road 120
Howe, IN 46746
(260) 562-2102
LOMIK on Facebook
2019 Summer Brochure
2018 Newsletter