Volunteer at LOMIK
Have a GROUP interested in a Saturday work project at camp? We want to make it a great experience. We provide free housing, meals, a project based on your skill level, and all the tools and materials needed.
Call Sam at Lutheran Hills, Elizabeth at Lutherwald, or Steve at Lake Luther and tell us when you can come, how long you can stay, and how large your group is. We'll suggest several projects for you to choose from.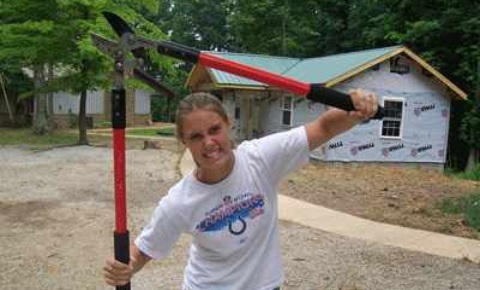 Upcoming Work Days
All work days begin at 9:00 am. Lunch is provided.
First Day Of Spring Work Day At LH
Sat, Mar 16 2019
LW Spring Work Day
Sat, Apr 20 2019
Spring Work Day at LL
Sat, Apr 27 2019
LH Spring Work Day
Sat, May 11 2019
LL Fall Work Day
Sat, Oct 12 2019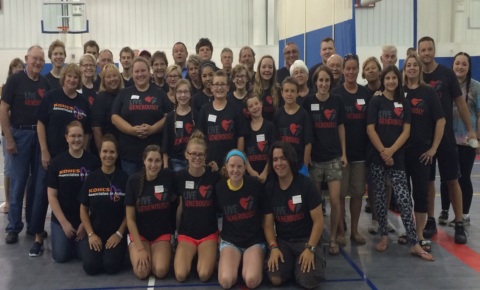 Thrivent Action Teams
If you are a Thrivent member, we'll help you organize a group of volunteers to help with a service project at camp. We'll host your group and provide meals and housing. Thrivent will provide your team with t-shirts and a $250 gift card to purchase supplies for your service project. Contact us for more information or go to www.thrivent.com/making-a-difference/living-generously/thrivent-action-teams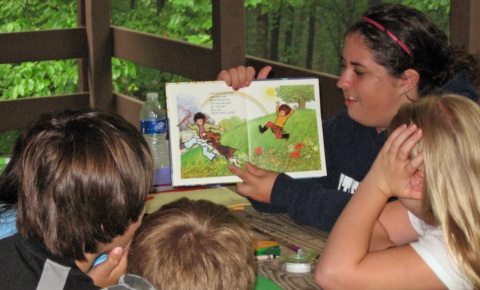 Reading Camp Volunteers
We need teachers to help at both Lutherwald and Lutheran Hills. Also, we are looking for high school and college-aged "Cadets" from synod congregations with an interested in elementary or secondary education. "Cadets" work with the teacher they are partnered with for 3 hours each morning and interact with students throughout the day on general camp activities, including leading "Read Aloud" story sessions each evening. Contact Cleo Swager at (260) 456-3168 for a special application.

Lake Luther
5215 N 450 W
Angola, IN 46703
(260) 667-7750

Lutheran Hills
6371 Bear Creek Rd.
Morgantown IN 46160
(812) 988-2519

Lutherwald
2065 W. State Road 120
Howe, IN 46746
(260) 562-2102
LOMIK on Facebook
2019 Summer Brochure
2018 Newsletter